you have a message and a purpose that the world needs to see.
and my mission is to make sure that they do.
the world needs more people who want to improve the world for more people.
Now that's a mouthful, right? But it's true - and if you're reading this I have a feeling you fall into that category. Fortunately, that's my kind of people.
So when you have this idea and this vision that could *really* make an impact on other people's lives, how do you get that message across when the digital space is full of so much meaningless noise?
All it takes is intention, authenticity, and passion (all of which you have) combined with persistance, relentlessness, and a uniquely crafted yet adaptable strategy (all of which I have). Together we can build up your brand and your message through social media and digital public relations so that not only do your people find you, but they can't help but to dive all-in to support you.
here's how we can Help You
Consultation Options
monthly consultation retainers
We'll be your go-to marketing and public relations resource that's always ready in your back pocket! Monthly consultation retainers include:
One 60 minute strategy call per month
Unlimited email support Mon-Fri (responses within one business day)
Monthly Content Prompt Calendar
(Instagram Only) Two sets of 25 custom researched hashtags (reworked monthly)
Starts at $300/month
Let's take a look at your current situation and strategies in place and work together to highlight what's working and repair what's not to come up with a sustainable strategy that aligns with your goals. Possible call topics include:
Pinterest Strategy
Instagram Strategy
Understanding Analytics
Instagram Stories
Campaign Planning
Media, Influencer and Brand Pitching
$100 per hour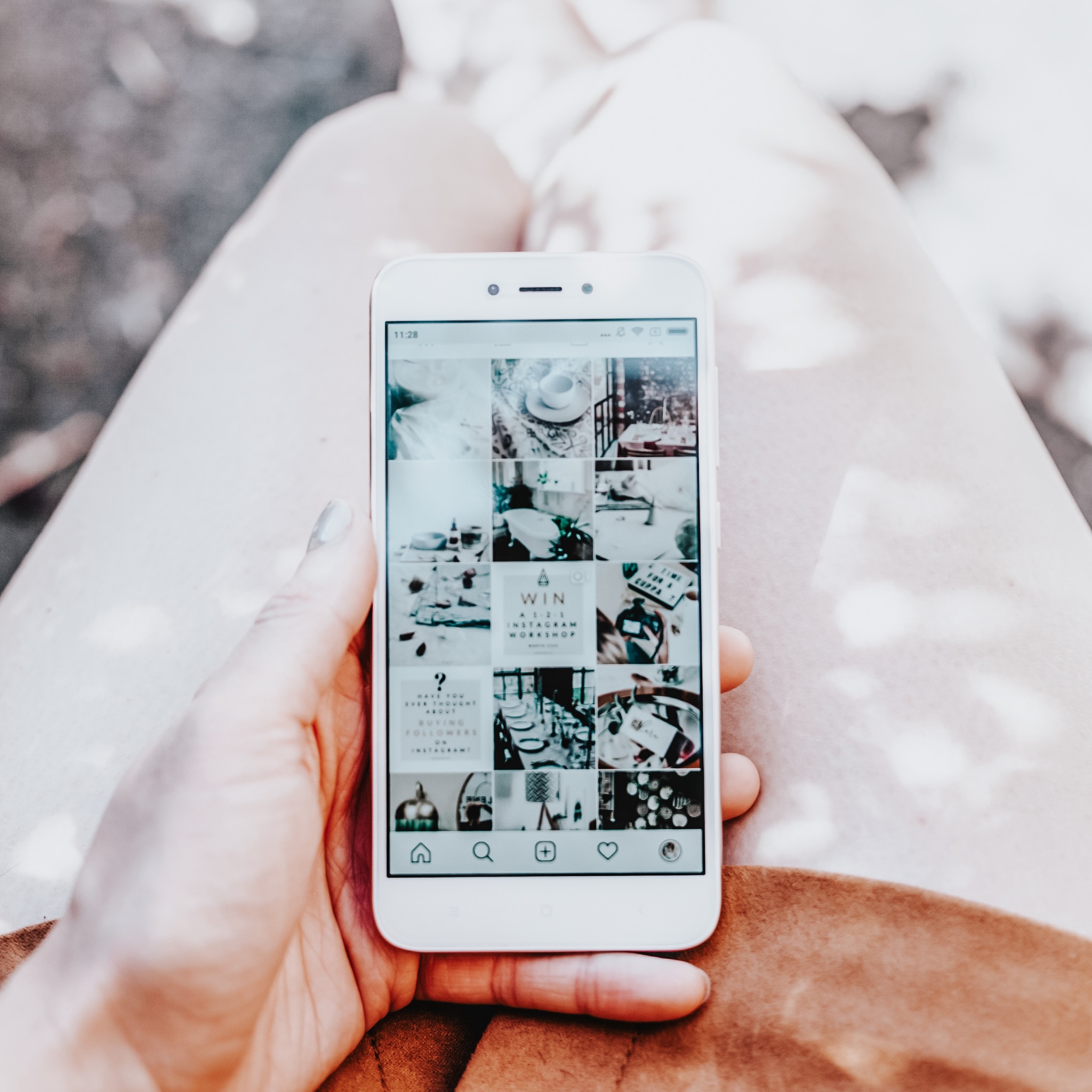 custom Hashtags and Content Calendar
Maybe you're on the right track, but you just need a little bit of inspiration around how you translate your passion for your work into content for social media.
In this made-for-you bundle, we will put together for you:
A 30-day content prompt calendar
Two sets of 25 custom researched hashtags
$150
Free up your time and let us take care of your Pinterest marketing! We'll handle everything. Complete management packages include:
Profile Optimization
Board Setup and Optimization
Keyword and Trend Research
Pin Creation (Up to 5/month)
Scheduling and Pinning (8-10x/day)
Tailwind Management (price of subscription is included)
Custom packages available
Starts at $650 per month
Spend more time doing what you love and less time trying to figure out the latest Instagram algorithm! We'll manage everything for you! Complete Management Packages include:
Content Mix Planning
Content Creation and Curation
Hashtag Strategy (reworked monthly)
Inbound and Outbound Engagement
Bio Optimization
Story Consultation
IGTV Consultation
Custom packages available
Starts at $550 per month
Everyone is on Facebook. No, seriously! It's the only social media platform that captures almost every demographic. Let us take Facebook Management off your plate so that you can remain consistently visible while you spend your time doing what you love most! Complete management includes:
Page Optimization
Content Creation and Curation
Engagement
Facebook Live Consultation
Custom packages available. Discounts available when combining Instagram and Facebook management.
Starts at $550 per month
With all of the changes around social media, it has never been more important to have an email list! You don't own your following, but you do own your list! Our email marketing specialist can help you with all aspects of your email marketing:
Creating a Freebie and Welcome Series
Editing Pre-Written Emails
Drafting and Writing your Regular Newsletters
Starts at $125 per email
You know you should be putting out regular content so you can maintain a content management strategy - but maybe it's too time consuming or maybe you just don't enjoy writing! We can help you with every aspect of creating content for your blog including:
Coming up with Content Categories
Editing Pre-Written Content
Drafting, Scheduling and Publishing Blog Posts
SEO and Keyword Research
Starts at $150 per 500 Words
Ready to use Pinterest to grow your visibility and bring in more leads but aren't too tech-savvy? Let us handle all of the technical pieces! In your Pinterest Setup we will:
Claim your website
Install your Pinterest Tag
Setup Rich Pins
We are currently able to setup Pinterest for websites hosted through Wordpress, Squarespace, and Clickfunnels.
$200
Ready to get started?
Schedule your free discovery session to go over your goals and to start talking about how to effectively get your message out into the world!
what can you expect from working with me?
results are unique to every brand or business - but here are just a few highlights from past and current clients
One client's Pinterest reach went from a monthly reach of 0 to a monthly reach of 100k+ in only two months! (And up to 400k in less than six months!)

Multiple clients have broken a 500k monthly reach on Pinterest (and have had Pinterest become their top traffic driver because of it!)

One client's Instagram account grew over 100 targeted followers in a single week from implementing strategies from our first consultation!

One client gained almost 100 new email subscribers from a Facebook ad that ran for less than 5 days at only $20 a day!

One client averaged over 25% engagement on Instagram even after doubling their followers!

One client had a pin go viral and received over 400 re-pins in less than a week!

One client brought in 100 unique visitors to her website from Pinterest - in one day!
Still stuck on which route is the best for you?
Let's figure it out together - book a complimentary 20 minute Discovery Session and we can figure out the best plan for you based on your current goals and circumstances.